Growing up in the UAE I didn't see many three wheelers cruising SZR, let alone ride one. While snooping around the Al Awir used car market I had seen a couple of three-wheeler ATV's and Can-Ams but never actually got to get in the saddle of one to open it up.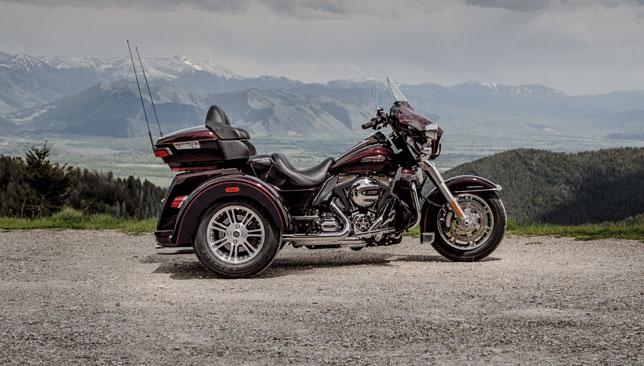 So, when Harley Davidson released their 2014 version of the classic Tri Glide, I was more curious than the next door neighbour's Persian cat to get my hands on it and take it for a spin.
The Tri Glide was not the first tri wheeler produced by HD. They built the HD Servi Car, which was in production from 1932 to 1973.
It was designed during the Great Depression when HD was exploring ways to widen their consumer base. Coincidentally, the Tri Glide was introduced right after the great modern recession in 2008 and made an immediate impact.
It was chosen to lead the way in the parade at Barack Obama's inauguration in January 2009. So it's obviously popular with the White House but the Tri Glide has plenty of fans, and not just because of its classic looks and history.
The Tri Glide owes much of its popularity to its inherent stability, which makes it appealing to bikers with health problems due to ageing or injuries, and many female riders.
The latest trike in the classic Harley line was given the Rushmore treatment before release, so it comes with a few upgrades that makes it better suited for the demands of today's riders, such as more power, better brakes, improved ergonomics, fresh styling and upgraded infotainment .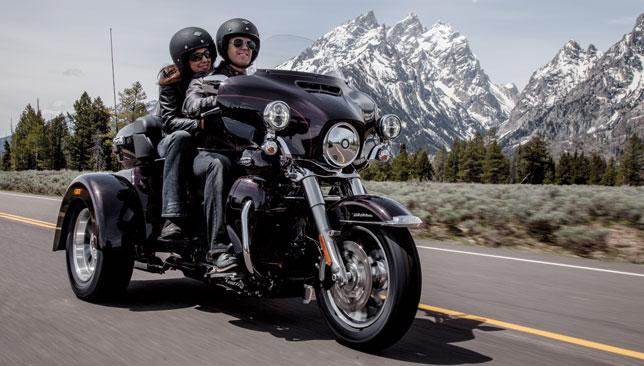 At the heart of the bike lies a 1,690cc 103.1 cubic inch air and liquid cooled V-Twin, high output double cam engine that was tweaked for 2014 to deliver more low-end torque, more passing power and a throaty exhaust note.
This new Twin Cooled motor has a high 10.1:1 compression ratio that helps it produce a claimed 10.7 per cent more peak torque than a standard Twin Cam 103.
An electric pump circulates the engine coolant, thus greatly improving the thermal comfort of the rider. This works very well for this part of the world where stopped at the red lights can feel like sitting in a sauna!
The new hydraulic clutch with strengthened clutch springs ensures consistent lever effort.
Infotainment includes a 6.5in hiresolution full colour screen and 5.25in front and rear speakers. The new speed tuning system changes the level of bass and treble to dial-in the best sound, no matter what speed you are riding.
It also includes a navigation system with digital terrain modelling.
The Tri Glide is the master of all bikes when it comes to comfort. Airflow, heat management, passenger space, back rests, seat textures, leg room and hand controls all have been engineered to accentuate comfort and stability.
Overall, Harley Davidson has significantly improved their touring bikes for 2014 thanks to Project Rushmore, and that includes the Tri Glide.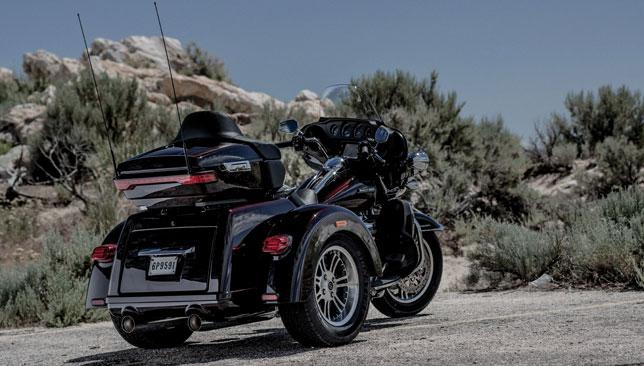 It wouldn't be everyone's first choice considering the price and also the consumer bracket its aimed at, but it is one head turner mechanically and aesthetically.